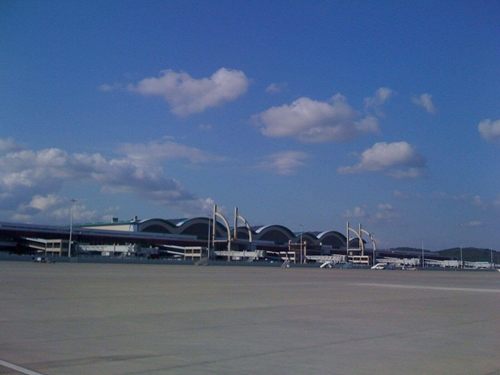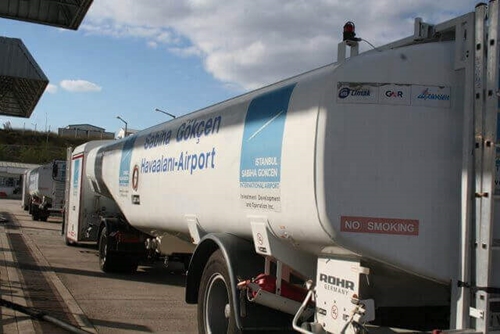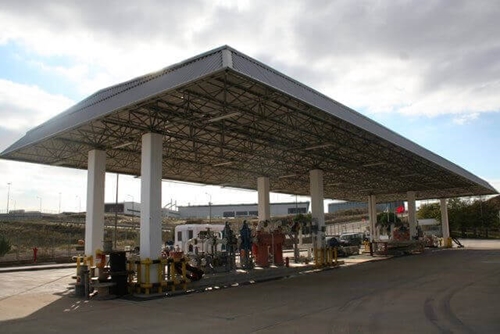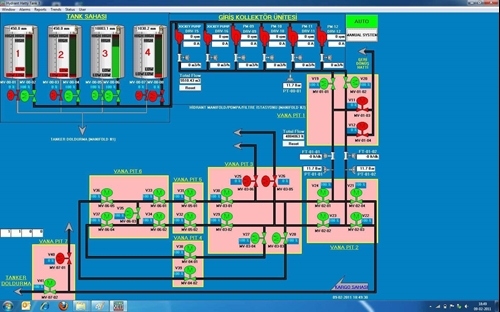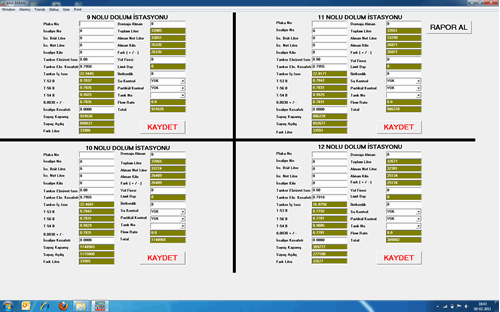 Fuel Hydrant System SCADA and Automation - Sabiha Gokcen Airport Istanbul
Entek has supplied 6 frequency drives totalling to 1020 KVA power, ultrasonic and annubar flow meters, pressure meters, redundant PLC system, emergency shutdown system, electrical distribution panels, communication to 32 field valves all in an Ex-Proof environment. 7 km fiber optic cable, 23 km of cable ducts, 15 km of control and power cables have been installed. The system also includes the supervision of 4 product tanks and the implementation of an earthquake sensor.
Also within the same complex, Entek has supplied a PC based Control and SCADA system for the Truck Loading Stations consisting of 4 frequency drives totalling to 150 KVA power, emergency shutdown system and electrical distribution panels. The control system communicates to flow computers at 4 fuel gantries at the same time. The SCADA system incorporates ASTM tables to calculate product density and enables the fuel hydrant operator to have an integrated truck and product tracking system.
PROJECT DETAILS
| | |
| --- | --- |
| CUSTOMER: | Sabiha Gokcen Airport - LİMAK / GMR |
| PROJECT NAME: | Electrical, SCADA, Automation Work of Fuel Hydrant System |
| PROJECT PLACE: | Istanbul |
| PROJECT AMOUNT: | 499,000 EU |
| PROJECT DURATION: | Dec 2008 – Sep 2009 |
| PROJECT SCOPE: | Engineering, Material Supply, Installation and Commissioning of Fuel Hydrant System for Sabiha Gökçen Airport |